10 Cat Items for Humans That We Need Right Meow
Published over 7 years ago by Leah de Roy
For us crazy cat people, owning a cat (or even twelve) is just not enough. If you're anything like me, you have long ago assumed the duty of unabashedly flaunting your love for felines through your clothing and possessions. These include, but are not limited to, coffee mugs, vases, earring holders, cheese plates…you name it, I probably have it. And my collection is far from complete.
Here are just a few of the cat items for humans that we all need in our lives, right meow:
1. Cat wine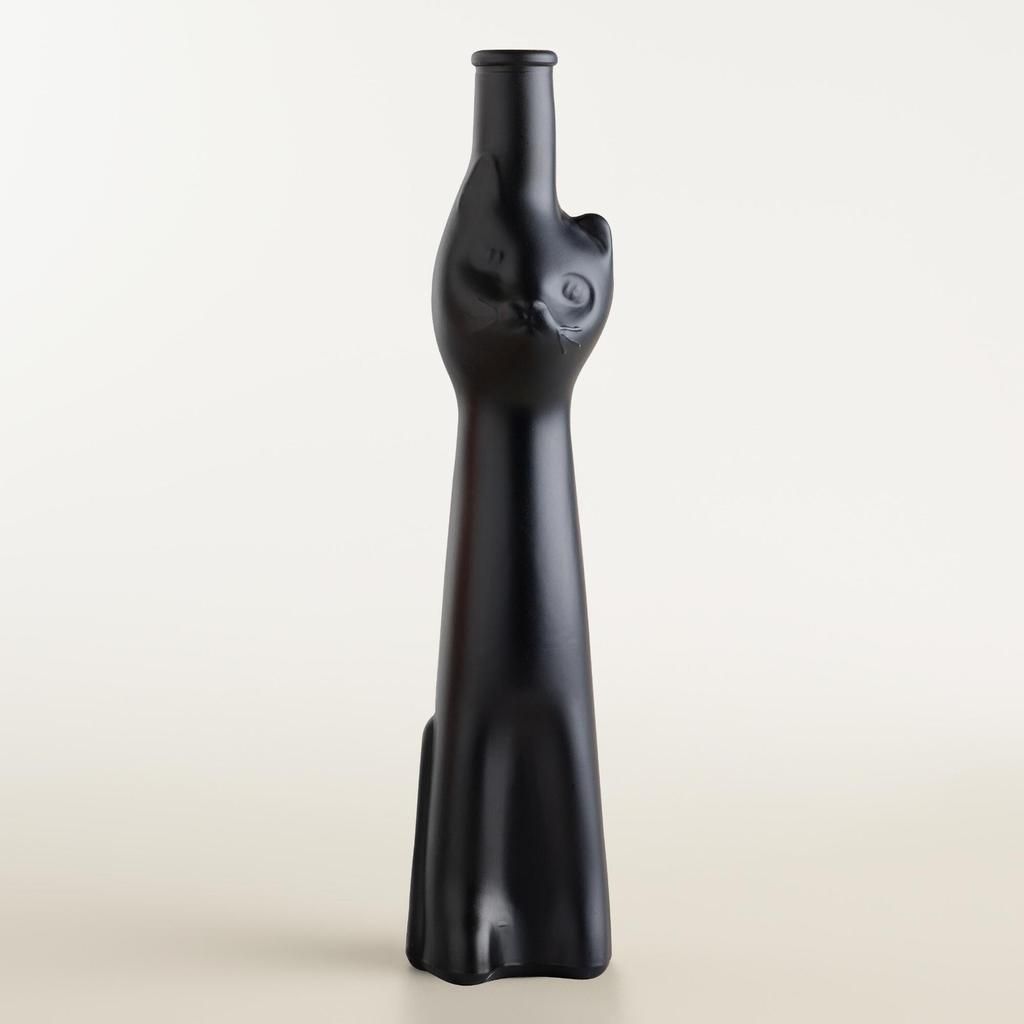 Cat riesling, select beer and wine stores

Ideally, you should sip this wine on a cat fur-covered couch. With a cat on your lap. Preferably while watching a good cat documentary.
2. Cat pillow
Cat pillow, Etsy

This pillow serves as the purr-fect stand-in when your real cat is not in the mood to be snuggled (and when you're not in the mood to have your eyeballs scratched out).
3. Cat mug
Cat mug, Urban Outfitters

In case people don't know already, or have somehow forgotten…
4. Cat iPhone case
iPhone case, Modcloth

They do say that your phone case speaks volumes about who you are. Your identity is your cat obsession, so it's only logical that you should have a cat phone case.
5. Cat butt coasters
*Crochet coasters, Etsy

Disgust cat-hating house guests by making them rest their drinks on cat butt coasters. It's okay—you and I both know that cat bums are actually the cutest things ever.
6. Cat colouring book
Colouring books, Blue Star Colouring

Good news: adult coloring is now cool. With this cat coloring book, you will be the coolest of them all.
7. Cat sweatshirt
Sweatshirt, Etsy

No need to worry about coming up with an excuse for why you can't make it to the club tonight; just let this sweatshirt speak for you.
8. Cat board game
Board game, Target

Invite over your cat-loving friends for a round of Cat-opoly. Or, even better: ask your friends to bring their own cats, and let them walk over you as you play. This, my friends, is a cat gathering done right.
9. Cat planters
Planters, Etsy

Decorate your windowsills with these adorable cat planters, so passersby can see that you are, in fact, a crazy cat person. Maybe add some cat window stickers if the message isn't clear enough.
10. Cat bedding
Bedding set, Cafe Press

Okay, let's be real: as soon as your cat finds out about these sheets, they won't really be yours anymore. But maybe Fluffy will be generous enough to allow you a nice corner. And if not, you'll fall asleep on the cold, hard floor feeling satisfied that at least your furry friend is happy.
Share this post