The Best Cat-Themed Items for Back-to-School
Published about 7 years ago by Leah de Roy
Like many others who have been in the school system for far too long, I have bittersweet feelings toward the month of September. On one hand, the arrival of September means that my favourite season is just around the corner. On the other, it signifies the end of camping trips, festivals and barbecues, and the beginning of early nights, homework, and annoying group projects.
While I can't make the school year disappear (trust me, I would if I could), I can recommend some cute cat-themed back-to-school items that will temporarily distract you from your pain.
Cat travel mug, $24.00, Society 6
To survive those early classes, you're going to need caffeine. With this adorable travel mug in hand, no one will even notice if you're ten minutes late.
Sushi cat notebooks, $8.00, Amazon
To be honest, we don't really get this "sushi cat" thing, either. We do know, however, that these notebooks are cute as heck.
"Crazy Cat Lady" pencils, $5.20, for a set of 3, Ohh Deer
Embrace the "crazy cat lady" stereotype with these supuurr chic pencils.
Ice Cream Kitty T-Shirt, $25.00 meowbox shop 15% off using code BACKTOSCHOOL until September 8, 2016
Look the part on your first day back at school with this ice-cream-kitty tee. Summer may be over but it's never too cold for ice cream or adorable cats!
Cat ear backpack, $17.99, Amazon
With their low-key shades and subtle cat details, these backpacks are puurrfect for cat lovers of any age.
Laptop case, $36.00, Society 6
Let this bookish kitty protect your laptop from cracks and scratches while you're traveling to and from class.
Wooden rulers, $3.00, Keutokki
Trust me, this ruler will make math way more fun.
Highlighters, $4.50, Paper Chase
Bask in the envious stares of your Sharpie-using peers as you highlight notes with these furescent cuties.
"Purrmaid" USB stick, $19.65, Paper Chase
Even if you didn't need a new USB stick before, I think you need one now.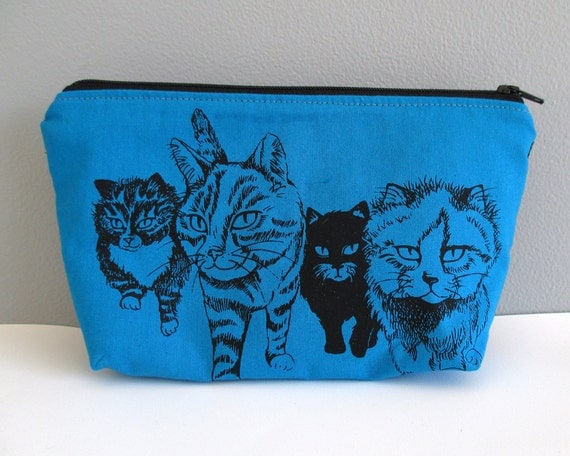 Pencil case, $28.00, Etsy
Ever fantasized about forming your own cat gang? This pencil case will help make your dreams come true.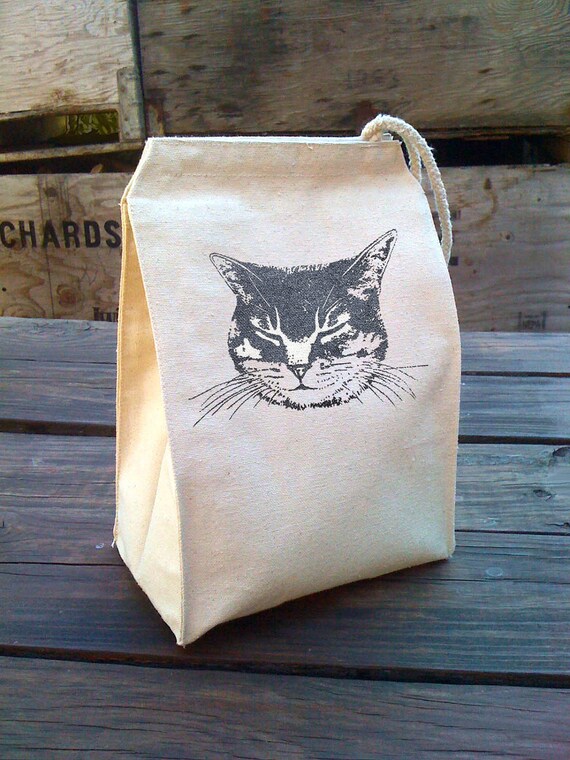 Recycled lunch bag, $29.43, Etsy
Who said grown-ups don't use lunch bags?! This recycled lunch bag is as eco-friendly as it is stylish.
Share this post