Our Top 10 Gifts for the Cat Mom this Mother's Day
Published over 5 years ago by Katie Rand
We are all certified cat mom's here at meowbox so when Mother's Day comes around we're obviously coveting everything cat! It may seem cliche to get cat lovers cat stuff but hey, give the people what they want. Here is our top 10 list of goodies that will make fabulous Mother's Day gifts for any cat mom.
1. Cat Mom Mug
Can you think of a more purrfect way to drink your coffee on Mother's Day???
$15, meowboxshop
2. Cat Water Bottle
Staying hydrated with dozens of cats? Yes purrlease! This water bottle is a definite favorite and is 50% for Mothers Day!
$31 (with discount), Meowingtons
3. Cat Cell Phone Case
There are a lot of phone cases out there but this is one of our favorites. With all the options out there on Amazon and Etsy you're sure to find one that suits your (cat) Mom's purrrsonality!
$8, Amazon
4. Kitty Breakfast Mold
Take Mother's Day brunch to a whole new level with this kitty egg mold that makes adorable pancakes too!
$10, meowboxshop
5. Cat Person Baby Onesie
For the cat Mom who's also a new human Mom!
$25, meowboxshop
6. Cat Leash and Harness
Gift Mom a cat harness and leash and try taking your kitties out for a walk. This one available on Amazon comes highly recommended and we love the idea of getting outside with your kitty (if they will allow it)!
$11.99, Amazon
7. Multi-Cat Ankle Socks
Check out the meowboxshop for these and a whole range of ameowzing cat socks for Mom!
$4.50, meowboxshop
8. Kitty Flip Flops
Havaiana's and Charlotte Olympia (known for their cat shoes, below) partnered to make these adorable flip flops, purrfect for any cat mom this summer!
$65, Charlotte Olympia x Havaiana's
9. Charlotte Olympia Cat Shoes
These are a real splurge but are definitely coveted by all the cat ladies we know. If you're looking to go all out this Mother's day these are the gift (they were even worn by famous cat mom, Taylor Swift!)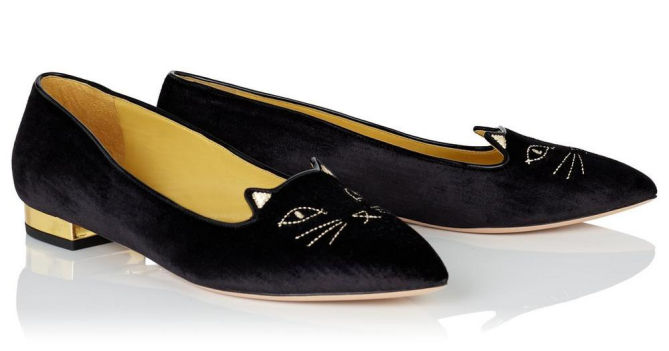 $495, Charlotte Olympia
10. A meowbox! (cat not included)
Until Mother's Day use code CATMOM20 and get 20% off your gift!
meowbox
Share this post